Mont Black Slate Window Sills

Plain Straight Slate Window Sills

Welsh Slate Window Sill Banner
Nation wide delivery
Quality Slate
Made to Measure
Purpose made slate window sills.
Window sills made from the finest slate will not only look good but will also protect your home from the harshest weather. Slate has a low water absorption less than 0.04% it's also resistant to acid and alkali making it the best choice for your project.
Custom Made Slate Sills
Our bespoke slate window sills have a smooth honed finish that's precision made and manufactured to your window opening sizes. Custom made we can manufacture to most widths and lengths with a good choice of thicknesses in a plain straight or profiled option we also produce joggles (horns) at each end to allow the slate to wrap around the window opening , external corners are mitered on request every slate sill will be finished with a fluted drip groove to the underside to prevent water from returning to your home. (About our slate)
To send your enquiry please fill in the below form with all the window opening sizes and required information one of our sales team will contact you back shortly to discuss. 

Our standard window sill are ready and available to purchase on our slate window sill page here you will find standard sizes that have been made and can be delivered.
If you would like to discuss your project, then please contact our sales office on 01766 514700

Slate Window Sills Enquiry
Specifications & Options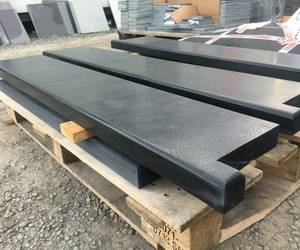 Slate Window Sill Joggles
Slate window sills manufactured to your specific size and shape. We precision cut our slate to suit your window opening with an optional wrap around joggle to each reveal. Horns are cut in to each slate end so that it sits nice in to each opening and rendered. we do not recommend joggles for stone clad build as the slate will sit in between each reveal.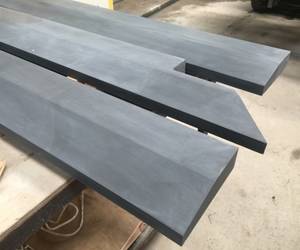 Profiled weathered slate sills
Manufactured to your specific sizes, we precision cut and profile our slate to suit your project. Our profiled slate sills are all bespoke made with a seat or flat top for your window to sit and a machined slope so the weather will not penetrate your home a fluted drip groove are standard. In order to produce this product we do recommend a minimum of 50mm thickness.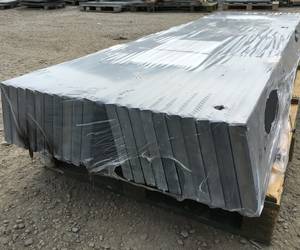 Plain Straight Slate Window Sills
Regarded as the cost effective solution to your build our pain straight slate window sills are available in most widths and lengths, rectangular in shape with a good choice of thicknesses. There are two types of finishes in riven/cleft or a in a smooth fine rubbed surface all precision cut to your bespoke window or opening sizes.