Nation wide delivery
Quality Slate
Made to Measure
ULTRA PRO GRIP
Traditional laying with adhesive on concrete screeds is ideal for outdoor areas used by vehicles, such as the entrances to garages, car parks and yards.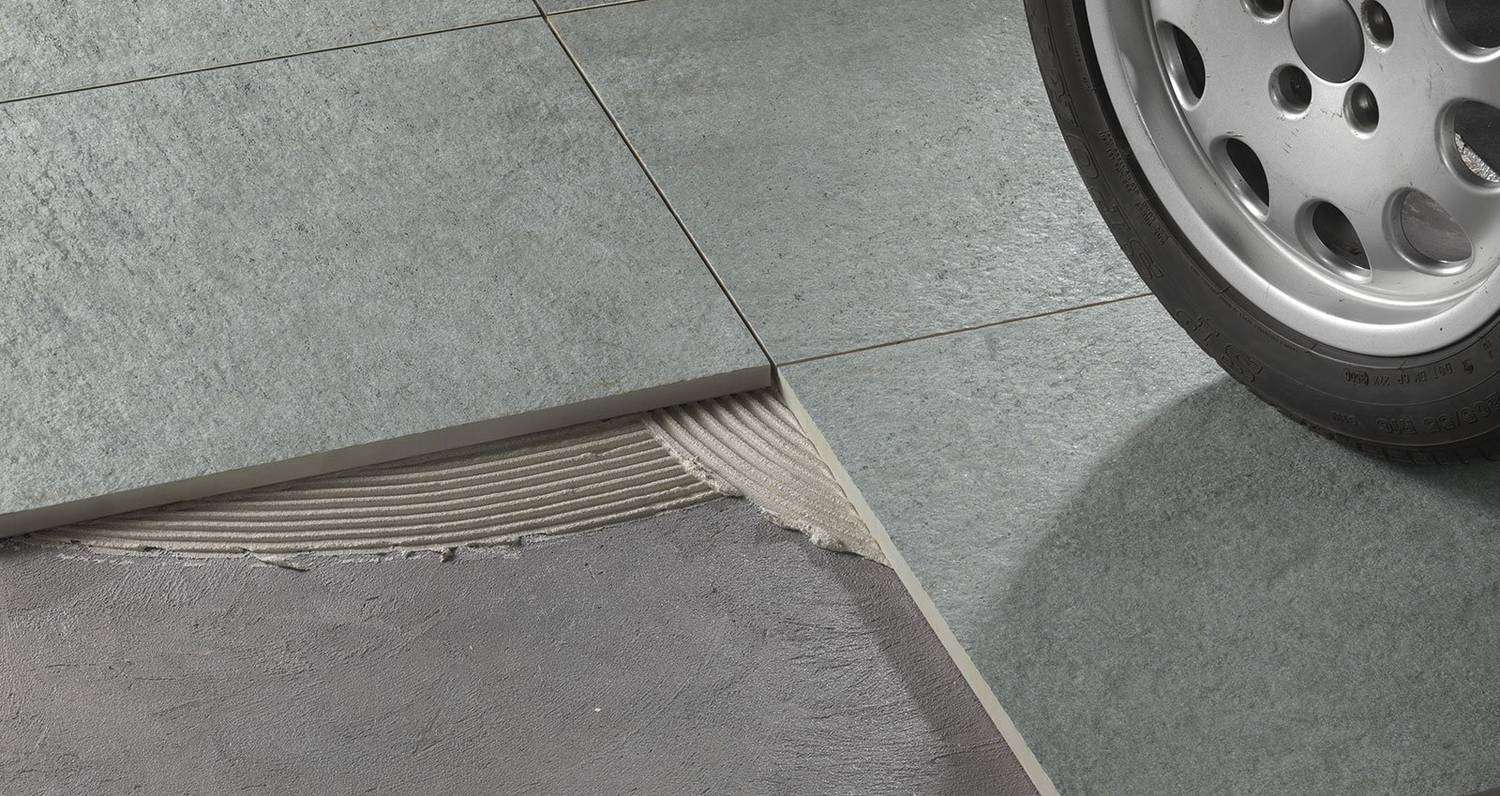 LAYING THE SLABS
Install the slabs using an outdoor adhesive, following the specific instructions for the adhesive used (C2S2 under EN 12004). To ensure that the laying material is evenly compacted, the double coating method should be used (this method is necessary for pavings exposed to high levels of stress).

JOINTS
Slabs must be laid with open joints of variable width of no less than 5 mm. Class 2 cement grouting materials must be used (CG2 under EN 13888).
STRUCTUAL JOINTS
Expansion joints are compulsory: they must be at least 5 mm wide (except for structural joints) and must reach up to the top of the paving surface.
Seismic joints must form a square or rectangular grid across the surface, with ratio between the sides not exceeding 1.5 m. Grid sizes are normally between 3x3 m and 4x2.5 m.
Perimeter joints must be provided at points where the paving meets walls, steps, raised areas, pillars etc., where compressible material (e.g. polystyrene) must be added.
INTIAL CLEANING
Cleaning after laying is of fundamental importance for all subsequent procedures and to allow correct maintenance of the paving.