Bespoke Slate Worktops
Slate is a perfect material to use as a worktop, it is durable, heat resistant and stays cool-perfect for baking.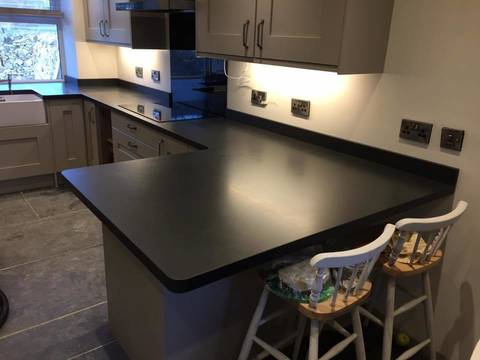 Grey Slate & Stone Ltd takes care of the whole process from creating the Design, Templates and Fitting. Our aim is to make the whole process enjoyable, after all it is exciting updating your kitchen!
As you can see from the pictures the Slate worktops look amazing and will continue to do so for many years to come. All our products including our Slate worktops are hand finished by our skilled craftsmen, to ensure a high quality finish.
We can manufacture worktops from three different Slate types to suit any type of kitchen. The choices are our native Welsh Slate, Mont Black Fine Rubbed Slate and Mont Black Cleft Slate-all are perfect to use as worktops.
The hearths featured in the pictures were fitted by Madoc Construction.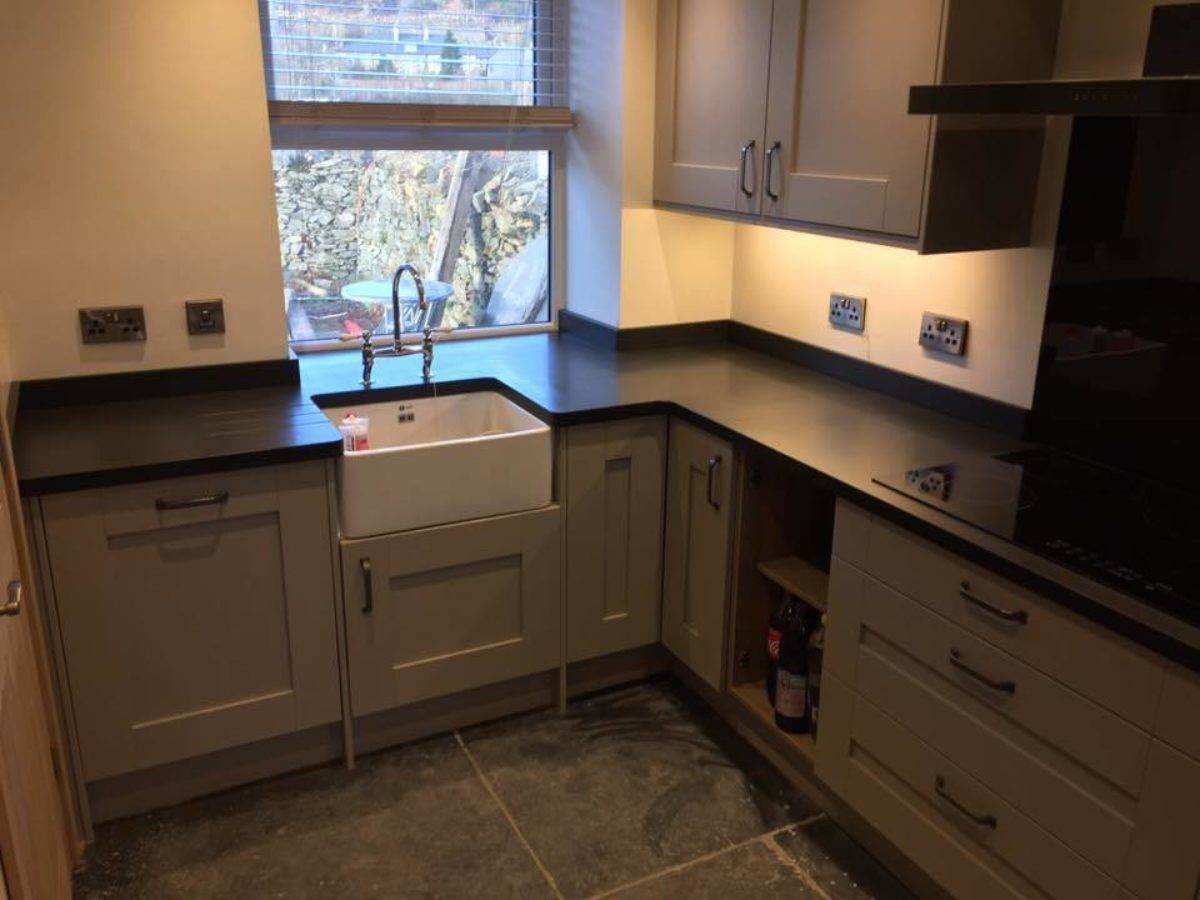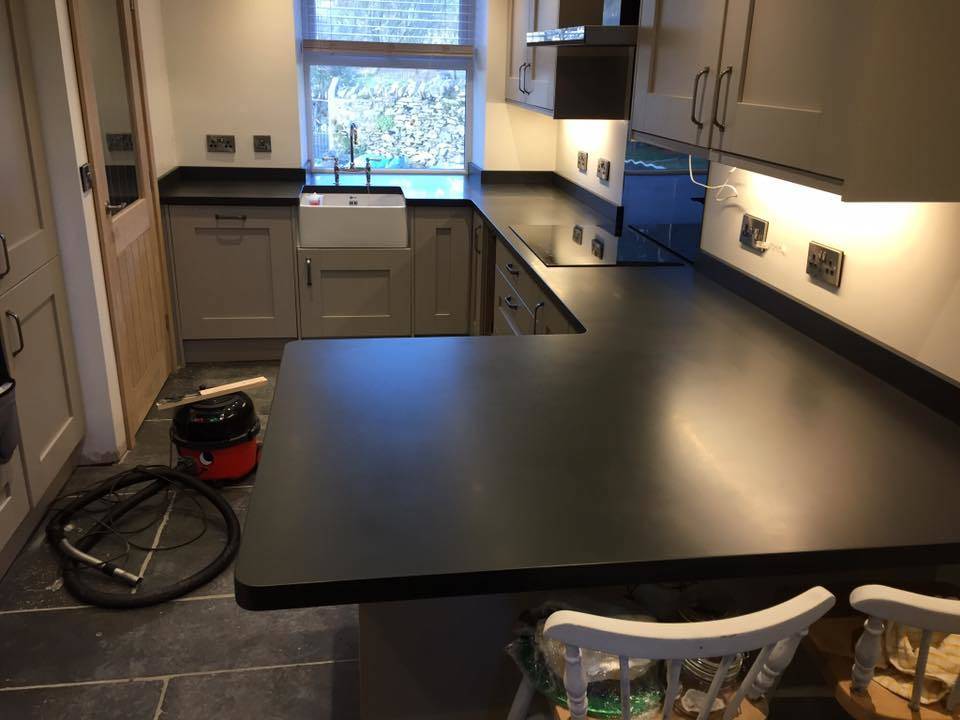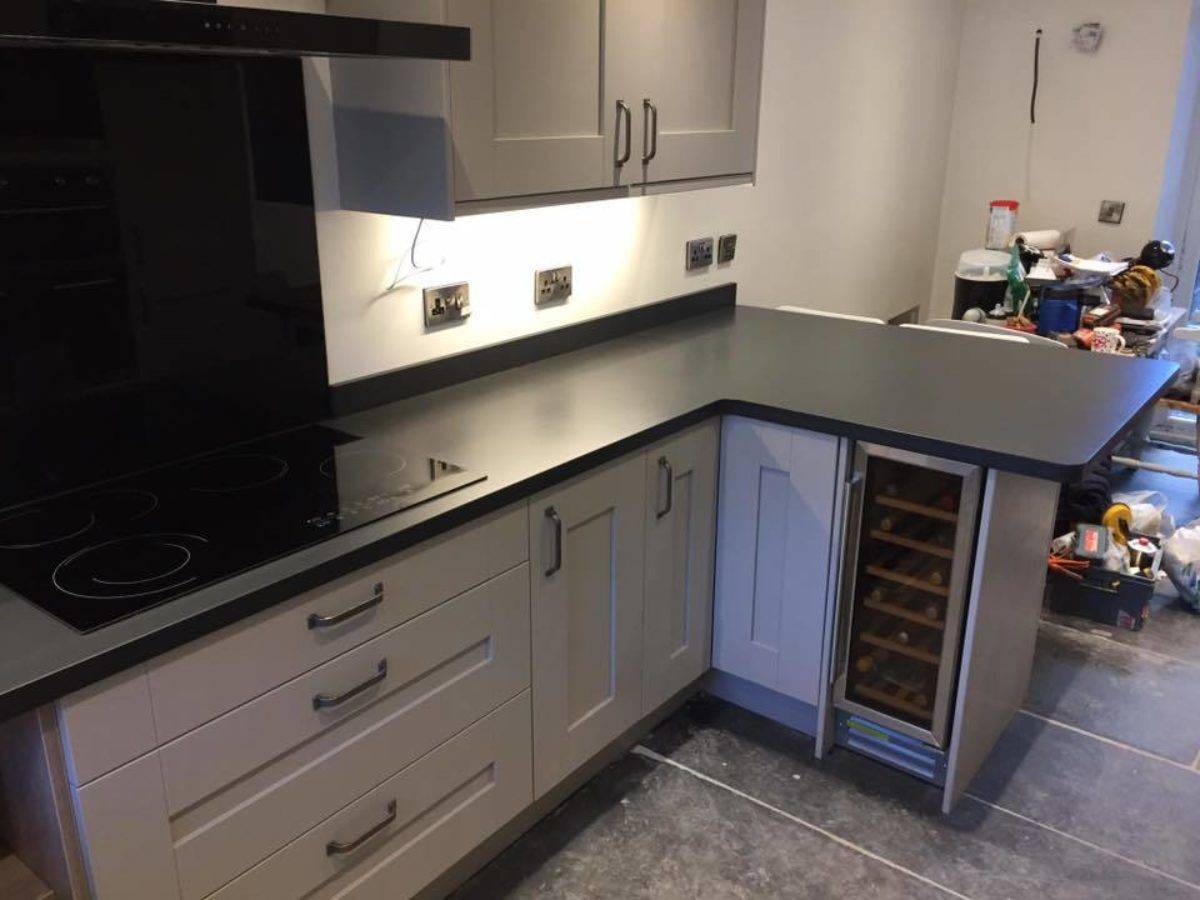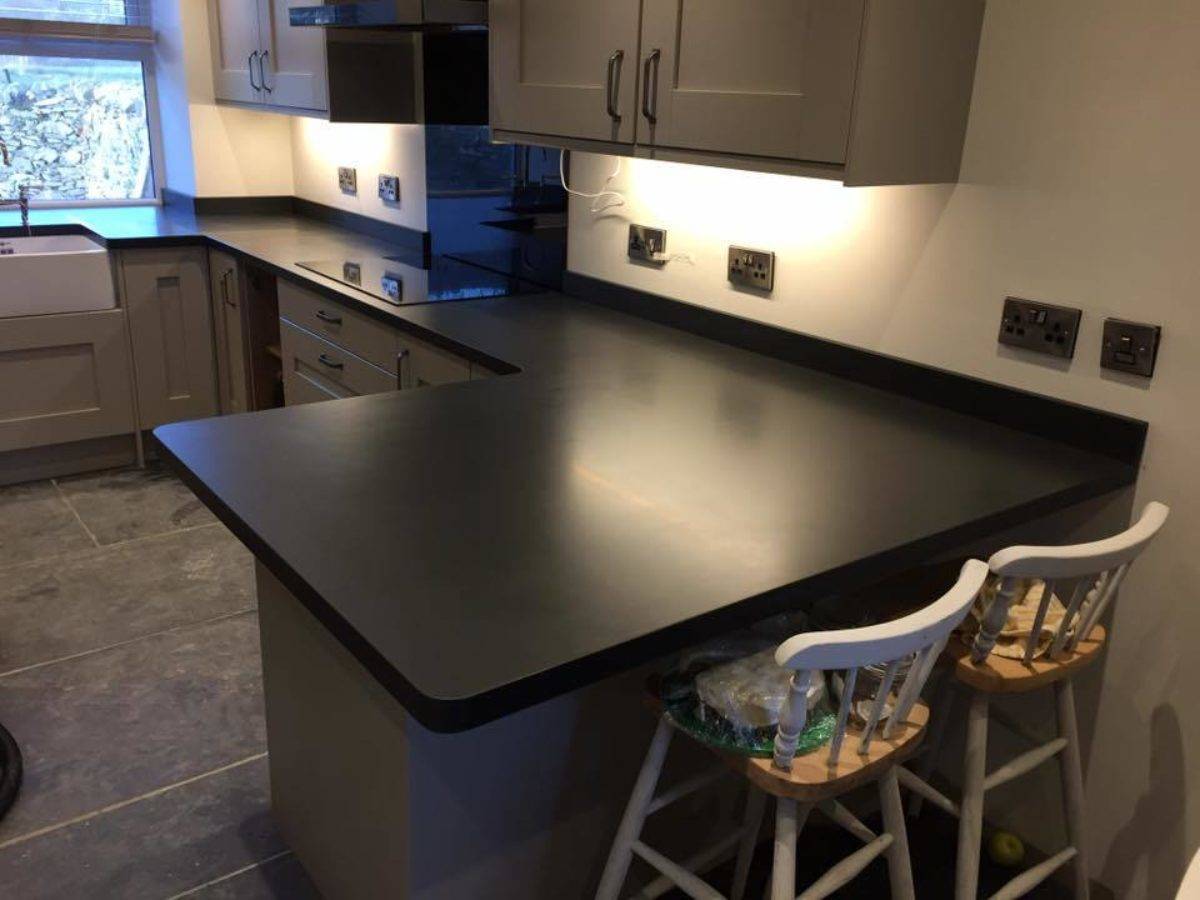 Pagination